"We cannot rely on the GOP to beat Obama."

"Timing is everything, and we need action now! This is our last line in the sand to save our country from a lawless, Marxist regime." -- Captain Pamela Barnett (Ret.)

Barack Obama's constitutional eligibility for the presidency has never been properly and officially vetted.

Until now.


In the past, federal lawsuits to declare Obama ineligible were dismissed on standing (plaintiff's legal right to bring a lawsuit) and timing issues before. I know first-hand, being a plaintiff in Barnett, Keyes, et al, v. Obama. State cases were attempted also but they were all filed after the primary and general elections had already taken place in 2008, and courts claimed they did not have jurisdiction (power) to make a ruling to remove Obama from the ballot after the election.

Now, we're pursuing state ballot challenges in states that give the voter the right to challenge a candidate on the ballot, and give the court the power to remove the candidate. We have many chances in many different states.

We are in a battle to continue the existence of our country as our founders had set forth in the U.S. Consitution. This battle is taking place in courtrooms across the country and we now have a new opportunity to bring a new strategy to this fight for our lives and the lives of our children.
So, you might ask, more lawsuits, more lawyers? Why will it be any different this time? Let us count the ways:
- State election laws that give power to the voter to challenge candidates (Obama) in court
- State election laws that give power to judges to remove candidates (Obama) from the ballot
- Many more jurisdictions and other legal techniques available before the elections
- Evidence from recent official investigations, built using rigorous rules of evidence, has far more weight than from previous private sources.
- Attorney on our side who has beaten governments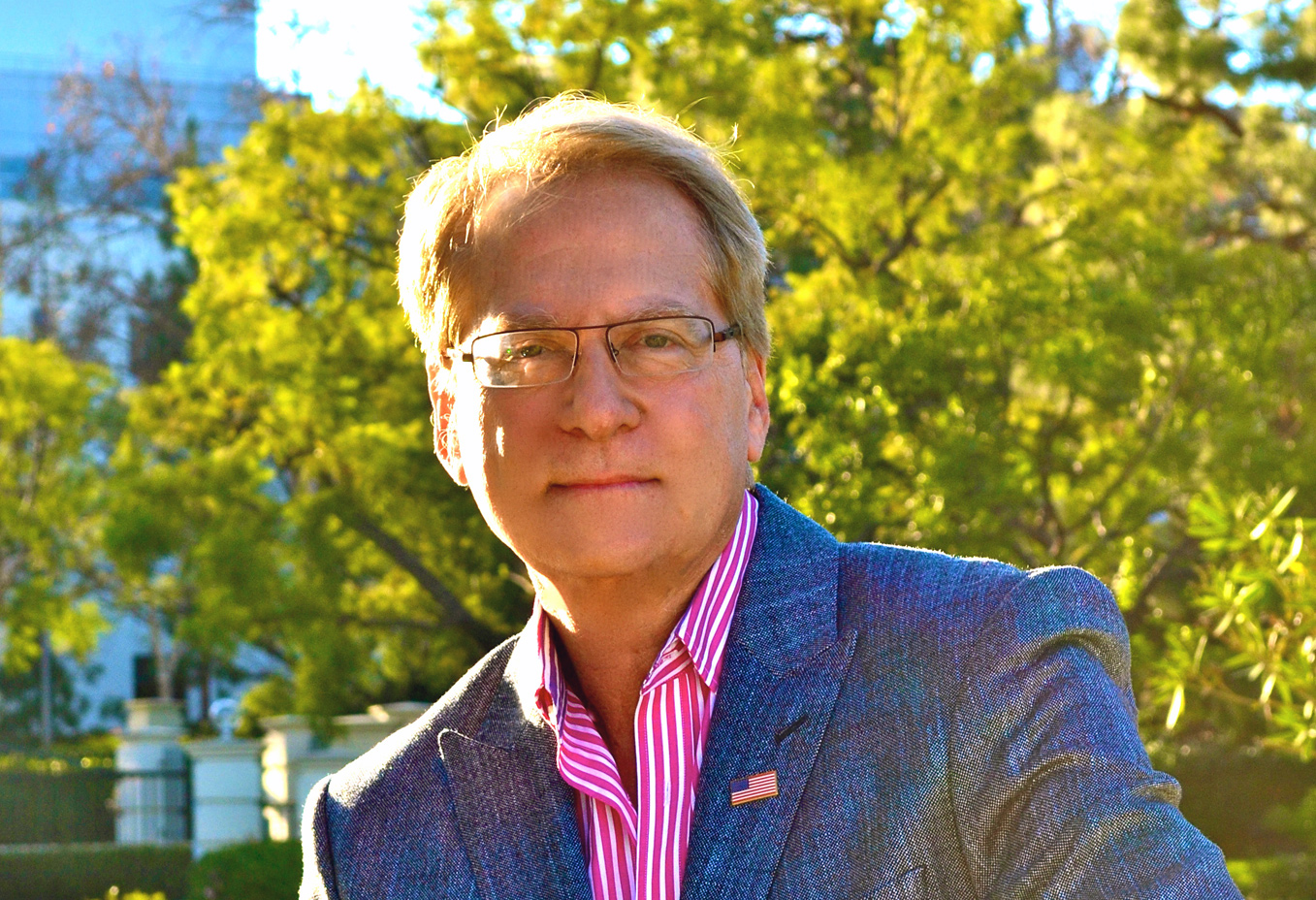 Larry E. Klayman, Esq.
We recruited an attorney who sues governments for a living, prevailed over Bill Clinton in court, founded Judicial Watch and Freedom Watch, forced Obama to reveal who he talked to about Obamacare deals, challenged Kagan to recuse herself on SCOTUS decisions and (READ MORE about Larry).
Larry Klayman is all of that, a public interest advocate, a former federal Prosecutor, author and a political activist.
"These cases are so important to save our beloved nation from the traitorous and destructive actions of Obama-- whose primary allegiances are not to the United States and Judeo-Christian principles-- but rather Muslim and foreign interests, like his late Kenyan father-- that I am representing plaintiffs in my personal capacity." -- Larry Klayman
He's just what we need to find and convince just one honest judge to rule in our favor on ballot challenges, one of our last hopes to stop Obama. If Larry can't obtain us legal redress, perhaps no one can. Win or lose, we will expose the usurper and his criminal enablers very publicly, badly hurting his campaign and enablers.
Klayman worked on the Voeltz v Obama challenge in Florida. We are currently paying off debts and preparing for the next phase, of an appeal. Plan to be announced. A new complaint has been filed and the original case will be appealed.
Please make a generous DONATION today (bottom of page).
Let me tell you why I think it's important and why I am personally making a donation to this cause.

In all respects, Obama is not eligible to be president. Every action he has taken under a usurped authority as President and Commander-in-Chief should be repealed, nullified, voided. Even if we took his word and accepted at face value the "evidence" he has provided about his birth, he is still not a "natural born citizen," as documented by multiple attorneys and published in books by Jerome Corsi and others. The man he claims as his father was a Kenyan national visiting student who would have conferred foreign citizenship upon his son. The very purpose and intent of the "natural born Citizen" clause of the Constitution's requirements for the presidency was to avoid any such divided allegiances. Now we are reaping the bitter harvest of ignoring the Founders' provisions to deal with it, daily.

According to the Constitution, the President must be a natural born citizen, Which under settled law and much other history, is someone born in the USA of two citizen parents. By his own admission, he does not meet those criteria.

Even worse, there are serious doubts about whether his biological father was even who he claims and whether he was even born here. Obama's so-called biographies about his origins conflict with actual evidence.

There's also the problem of Obama's alleged adoption by his putative mother's second husband, Lolo Soetoro, an Indonesian foreign national. His name was changed to Soetoro and he moved to Indonesia with his stepfather, registering for school as an Indonesian citizen. Such an adoption would have required the destruction of the original birth certificate and the creation of a new one showing Soetoro as Obama's birth father. That's how adoption law works in Hawaii and most states. So why didn't that happen? Why was the adoption not recorded? And if it was simply never reported to Hawaiian authorities, would that change the facts?

Click here to learn more

Then we have the problem of the "birth certificate" itself. It was only released April '11 in response to Trump's bloviating and the impending release of Corsi's devastating book, which had hit the No. 1 on the best-seller list. But is it authentic? To date, there is overwhelming agreement among digital document experts that it is not.

In fact, in the first-ever official investigation of Obama eligibility, Sheriff Joe Arpaio's "Cold Case Posse" preliminary results were delivered in a press conference on March 1. Basically, they said that the 4-27-12 whitehouse.gov "birth certificate" image and the Selective Service registration are really bad forgeries. So, Obama's slam-dunk "proof" evaporated under close examination by duly constituted authorities, just as it did when our private sources examined it. We have plenty of witnesses lined up for that and other challenges. They haven't even talked about natural born citizenship yet, but so far, there's no proof that he's even an ordinary citizen.

What I am saying might be very shocking. It might even sound bizarre, given the fact that the national media treats it as such. But what I have stated here is completely factual and well documented at wnd.com

So, the man occupying the White House today and seeking re-election next year is a political enigma, an unknown quantity, completely unvetted and certainly not eligible to serve under the Constitution's simple, straightforward requirements for office. Obama continues to tear down the Constitution on a daily basis, we must stop this!

Both big parties are simply ignoring our Constitution regarding presidential eligibility right now and actively promoting ineligible candidates for President-- and Vice-President..

Congress, courts, DOJ, FBI, CIA, NSIA, DOD, Secretaries of State, Attorneys-General, state legislatures, grand juries, prosecutors, Electoral College, possibly all Sheriffs, except Joe Arpaio, even the U.S. Supreme Court-- have ALL failed us so far-- but we cannot stop fighting for our beloved nation.

State ballot challenges are among our dwindling number of last chances to expose the truth about Obama and to restore constitutional integrity to our political system, by keeping him off the ballot and stopping him in his tracks.

That's why I urge you to make a donation to this project immediately – of any amount. If everyone who reads this appeal gave a minimum amount of $10, it would raise far more than the necessary resources to get the job done and the truth about Obama out.

Would you please make your contribution right now? We cannot engage in these legal battles without your financial support. The more money we raise the more ballot challenges we can engage in throughout the country.


Time is truly running out. Obama must be legally removed before the nation is destroyed by him and his leftist, socialist comrades. This in my view should be how we end this. We have no choice but to make one last ditch peaceful, legal effort, as the Republicans are not lifting a hand, as they seem to also be just part of the Washington establishment club. It's up to We the People! This is our last legal line in the sand to save our nation!
Follow http://obamaballotchallenge.com for the latest news.

Captain Pamela Barnett (Ret.)
Director
Obama State Ballot Challenge
http://obamaballotchallenge.com
This is to donate to the effort, currently in FL. Or, donate to the General Fund, whichj will be allocated to the highest priority projects.
Please use the form below to donate, or , if you prefer, write a check or money order (saves substantial fees) made out to CONSTITUTIONACTIONFUND.ORG, INC. Mail to: 10202 Vanderbuilt Drive, Naples, FL 34108 USA. Please include email and phone. Thanks.