There are risks... shouldn't you have a choice?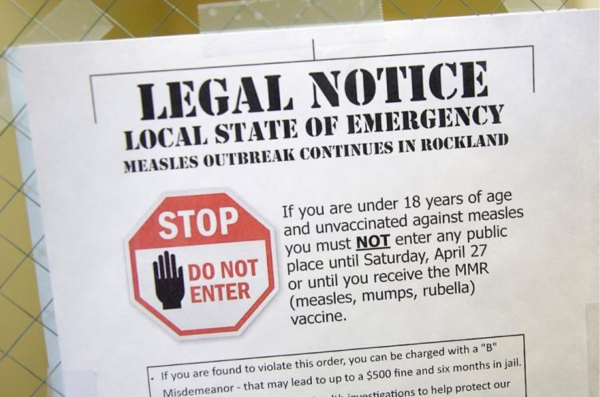 You may have heard of a city in New York that made it a crime to be in public without being vaccinated. Here is their official notice.
Some states used to allow parents to be able to opt their children out of vaccinations because of religious or health concerns. But California and some other areas are taking that option away from them.
Is this a good thing? Is it a protection of public health or is it dangerous government intrusion?
This is the topic of this special pre-recorded webinar from the Foundation for Applied Conservative Leadership.
Mark Blaxill is our special guest expert on this topic. He has co-authored three books on this subject and has been a tireless activist for Vaccine Choice.
In this pre-recorded webinar, you will learn:
• Why is this an issue?
• What are the dangers of vaccination?
• Why are parents concerned about the increasing number of mandatory vaccinations?
• Why can't you sue a vaccine manufacturer?
This issue is complicated. There seems to be an important public health need, but also the right of parents to make important health decisions for the children in their care.
When schools start back, many parents find out that certain shots are required for their kids to be allowed to go to school. Is all of this really necessary?
There is big money at stake. Companies make over $60 billion a year in vaccine sales. Whenever a new vaccine is mandated, someone is making serious money. And unlike most drugs, you can't sue the manufacturer and let a jury decide if the company was negligent in their claims of safety or efficacy. Vaccines are unique in their special status; there is no jury trial.
Here is your opportunity to learn about this front-page issue as we dig deep into the importance of vaccine choice.
The cost for access to this pre-recorded webinar helps the Foundation teach other people all over the country. It is a great way to financially support our work.
So, don't delay -- purchase your copy now.
Fill out the form below to purchase your access to this pre-recorded webinar
.