The Great Virginia Gun Fight of 2020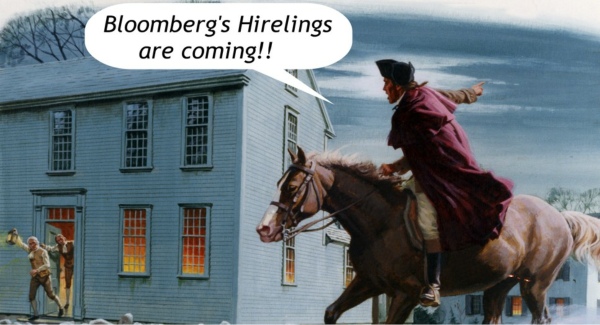 This is a great case study of how to change history.
After the Virginia elections of 2019, Team Bloomberg smelled blood in the water. For those of you who don't remember, in November and December of 2019, the Governor and members of the state legislature were threatening to ban AR-15s and large capacity magazines -- and send the National Guard to search and confiscate them.
Team Bloomberg had the Governor and a big majority in the state legislature. They did win some victories in 2020, but they could not muster the votes to ban AR-15s, and some of the worst of their anti-gun agenda got stalled.
This did not happen by accident. The grassroots fight against the Bloomberg gun grabs involved many people and organizations, and one of them is Chris Anders of Virginia Constitutional Conservatives. By utilizing the tools and tactics taught by the Foundation for Applied Conservative Leadership, he helped identify and mobilize tens of thousands of Virginians into an effective fighting force.
In this interview, Chris gives you a peek behind the curtain so you can see the various tools used to fight for freedom in an epic battle to preserve our right to keep and bear arms.
No one knew when the fight started that it would become so necessary, but in the wake of the Coronavirus Lockdown and the riots which have happened lately, they are very glad they prevailed. This is why we must be ready to fight for our Second Amendment rights -- when times are peaceful and when they are not.
This is a great hour which may inspire you to do even more for the cause of liberty and give you ideas on how to be more effective.
Fill out the form below to get your access to this pre-recorded webinar now
.