We need to get organized. We need to form a group.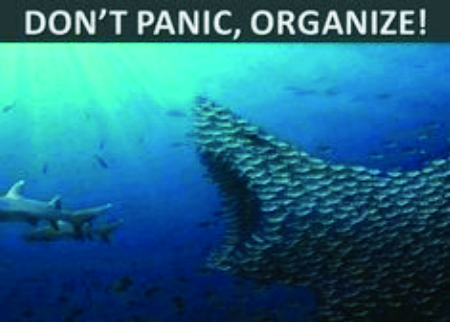 Occasionally, you need to form an organization to take the lead on a new project. It could be to stop a tax increase or to get rid of a mask ordinance.
But just forming the group won't solve your problem.
If you're doing it wrong, your problem could get worse.
Most of the time, your biggest problem is, "You don't know what you don't know yet." You often learn best by making mistakes, or you can learn from those who have already made these mistakes.
Mike Rothfeld and Kirk Shelley have probably made more mistakes in politics than you have even considered making. We have set up literally hundreds of groups -- some ad hoc, some permanent -- but we have made some serious errors, as well as achieving great successes.
The right structure doesn't guarantee success, but do the wrong things, and you are setting yourself up for disaster.
We have both seen hours in court and ruined relationships with formerly close friends and allies because we have done it wrong.
Want to avoid these mistakes? Then listen to this special one-hour webinar on best practices for starting a new group.
Fill out the form below to get your access to this pre-recorded webinar now
.