Build Your Own Group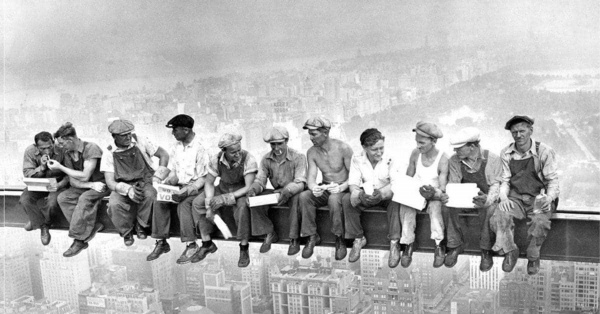 If you can't go around it, and you can't negotiate with it, then you might have to build your own.
And that can certainly apply to the creation of grassroots groups. But how do you do it? This is the question posed to Chris Anders and Dave Pridgeon and discussed in-depth during this webinar.
Both of these guys started off organizing large-scale historic war re-enactments, some involving many thousands of participants and spectators. You have probably never thought about all the logistics required to pull this off:
>>> You have to ID participants.
>>> You have to find a location.
>>> You must have trained people, both to run event logistics and manage the troops on the field.
>>> You have to publicize the event.
>>> You have to have enough parking for vehicles and horse trailers -- and no minor detail, enough porta-johns.
Does this sound like excellent training for becoming an influential political activist? You bet it is. And they have applied these same skills to their activism.
They have made some tremendous mistakes which they learned from by evaluating their actions.
This is important, because you can learn from what they did right and what they did wrong so you don't have to make the same mistakes.
It is incredible what a small group of activists can do to turn around local government.
Dave's group grew to be such a force that they created an atmosphere in which local politicians did not dare raise taxes. And the role they played in electing true conservatives as their National Committeeman and Committeewoman to the Republican National Committee can still be felt to this day.
Chris' group, Virginia Constitutional Conservatives, has been leading the charge to stop Virginia's Governor Ralph Northam's most draconian gun grabs, and they have experienced major victories in each of the last two years.
Fill out the form below to get your access to this pre-recorded webinar now
.