Dear Patriot,
With the 2016 election results, freshly in the door, it's now time to kick back, relax, and enjoy the show, right?
Republicans control the Presidency, the House, and the Senate, so conservatives are on easy-street now, right?
Wrong
.
In fact, today we face more danger than ever because our activists around the country, sadly, are prone to "checking out" when so-called "conservatives" are in office
.
This is actually the most important time for us to stay the course, double down, and press for change as pro-freedom activists.
That's why Foundation for Applied Conservative Leadership is making available our
How to Defend the 2nd Amendment Pre-recorded Webinar
.
Complete the form below to get registered TODAY!
I'll be joined by none other than Zach Lautenschlager, Vice President with National Association for Gun Rights.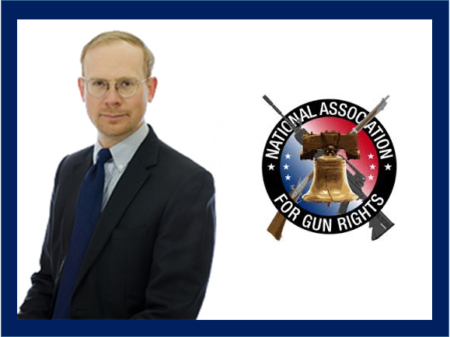 Mr. Lautenschlager has been fighting for liberty for years, in state after state, launching direct mail programs, working on campaigns, and building successful indirect path organizations.
You'll want to get this webinar because we'll be talking about
:
Upcoming 2nd Amendment Battles Brewing
How to Message on the 2nd Amendment
What You Can Do in Your Neck of the Woods
Resources NAGR Can Offer to Gun Rights Activists
And Much More!
This webinar is your inside scoop on what's happening on gun rights in America presented by one of the best.
The National Association for Gun Rights has 4.5 million members nationwide and successfully passed Constitutional Carry legislation in four states in 2016 alone, as well as stopping the biggest push for gun control, twice
!
If the 2nd Amendment is your #1 issue, you can't afford not to get this webinar, by completing the form below.
In the coming years, we have historic opportunities not only to fend off assault on our gun rights, but to go on offense ourselves and swing the pendulum back in the direction of liberty in places that just a few years ago such a swing didn't seem possible.
But none of this will be realized if we don't have well-trained, alert gun rights activists fighting in their respective states.
That's why we're teaching this How to Defend the 2nd Amendment Pre-recorded Webinar with the National Association for Gun Rights
.
Register NOW by filling out the form below
.
We need you, and want to connect with you in the coming year, so that you have the tools you need to win on gun rights fights, in 2017 and beyond.
For Liberty,
Kirk Shelley
Senior Advisor and Instructor
P.S. The 2nd Amendment is the linchpin to the Bill of Rights. Without our last check on tyrannical government, none of the other rights can be realized
.
That's why it's so very important to have gun rights activists trained in the tactics that work when it comes to matching up against the Gun Grabbers and Bloomberg liberals.
Please register for our How to Defend the 2nd Amendment Pre-recorded Webinar by completing the form below.