Dear Patriot,
Ever wonder why you receive a huge pile of political mail right before the election?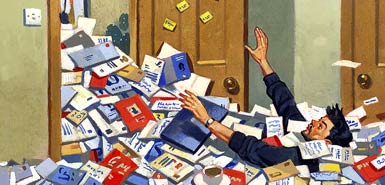 That's because a lot of voters don't make their final decisions on candidates until the last minute
.
If you've ever covered a precinct on election day, chances are you've witnessed voters visit your table and say:
Who should I vote for? Who is the conservative running? Who do you suggest for Judge?
You see, people just don't have the time or the interest to track every single race as closely as you or I might
.
That's why GOTV is so important
. And if you don't know what GOTV is (Get Out the Vote) you definitely need to invest in this pre-recorded webinar.
Scroll to the form below to purchase our GOTV / Early Voting Pre-recorded Webinar
.
What you do in the last 36 hours of a campaign can make or break you on Election Day
.
And guess what? Now we have early voting to deal with.
In states across the country we now have growing percentages of voters coming out days or weeks ahead of time because of early voting.
On this GOTV / Early Voting Pre-recorded Webinar we will talk about this stuff in-depth and hammer away at
:
** How you can take
FULL
advantage of early voting in your area
** Best practices for GOTV
** Analyzing the 11th hour numbers game in an election
** Targeting and messaging techniques in the home stretch
** And much more!
With the 2016 election right around the corner, I can't think of a more well timed moment to hold such a webinar.
Complete the form below to purchase NOW
!
Those that run the 4th quarter numbers game and drive turnout for their candidate or cause on election day are most successful
.
Whether you are working a campaign, running a candidate survey program, or fighting on a ballot question -- you need to understand the forces at play when it comes to early voting and GOTV work in the final hours of a campaign.
Complete the form below to purchase our pre-recorded webinar on two topics which are absolutely essential for election season operations
.
For Liberty,
Kirk Shelley
Senior Advisor and Instructor