Finding Voters on Facebook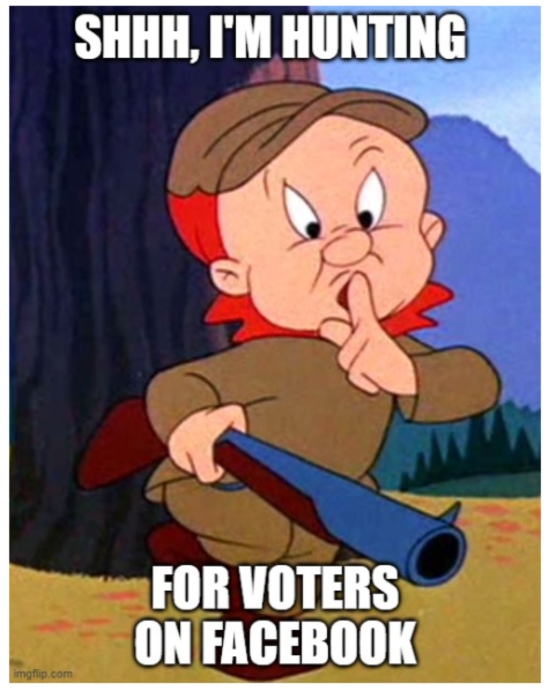 Hunting for like-minded voters is an important skill for any political activist. But have you ever thought about using Facebook as your new hunting ground?
In this exciting webinar, Brad Wyatt will show you how he has been using this powerful tool to find like-minded voters in the bluest of all Blue places, Massachusetts. And as Brad can show you, there really are conservative voters in the "People's Republic of Mass."
You will learn:
What information you can find out about your voters from their Facebook accounts;
How to find people on Facebook who are registered to vote; and
How to use video to build your lists.

But what may be the most interesting thing you will learn is why you need to find the dog owners, and how you can use them to help win your campaign.
This webinar covers a lot of ground, and you will learn how to use Facebook for good, not just as a substitute for going to your high school reunion.
Fill out the form below to get your access to this pre-recorded webinar now.

Contributions made to the Foundation for Applied Conservative Leadership are tax deductible. FACL is a 501(c)3 organization. The Foundation for Applied Conservative Leadership is located at 101 Washington Street, Falmouth, VA 22405. You may contact us at kirk@kirkshelley.org
This form is secured using 256-bit SSL encryption.

Piryx - The Social Giving Platform
Now fundraising is as easy as writing a blog or posting a status update and can be integrated into your website, product or mobile app. With Piryx, causes raise money online in more volume and much more effectively across the web. To learn more and create your own free account visit Piryx.com.