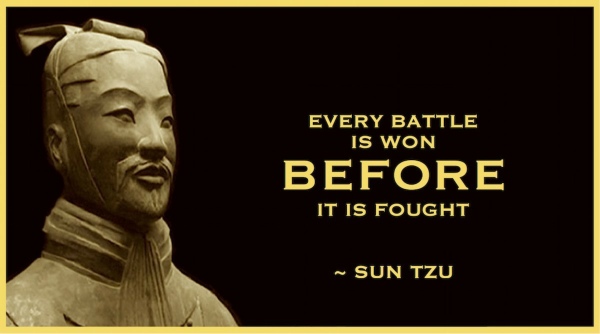 If you want to know not only how to evaluate your enemies, but also how to respond to them, then you ned to purchase this pre-recorded webinar!
You can learn a great deal from this ancient general -- Sun Tzu -- not only about the art of fighting wars, but also how to conduct business. His strategies are vital to success in politics too.
In this pre-recorded webinar, we discuss what General Tzu can teach us about how to look at our adversaries and how we can turn their strengths and weaknesses to our advantage.
In this hour-long pre-recorded webinar, you will learn:
• Who is Sun Tzu and why you should care?
• How to figure out your opponent.
• What is the best way to handle your opponent based on his or her personality?
Fill out the form below to purchase your access
.