Take Over the Politicians' Town Hall Meeting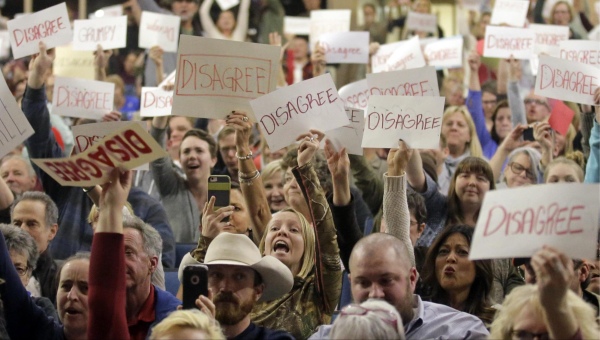 A politician wants to hold a Town Hall meeting to tell you their agenda. Your job is to shake them up, get them off message, embarrass them in front of the crowd (maybe even the press), or get them to say something stupid. But they have the microphone, and you have to sit in the audience.
So, you have to change the rules. You have to take control of the agenda. Well, how do you do it?
That's what is discussed in this fast-paced webinar with Dave Pridgeon, who is the Senior Evaluator for the Foundation for Applied Conservative Leadership. (Dave's job is to make sure all of our instructors know the material we teach and are effective communicators.) Dave is also a grassroots leader in his home county and state.
Dave figured out early on that if you want to get your message to the politicians, you have to plan -- you just can't show up and wing it.
Dave will show you how to:

> Fine-tune your message;
> Train your people;
> Counter the politicians' tactics to ignore your issue; and
> Where you need to sit your people in order to control the whole crowd.
As you can see, this webinar covers a whole bunch of information, and Dave explains it all very well.
As an added bonus, Dave will give you proven strategies to take over politicians' radio shows. If you want to get the politician to get the message that your issue is important, then you need to get into their mind. You need to get your agenda in their face. The more public, the better, and radio talk shows are a great place to put public pressure on elected officials.
This is a fun hour to help you Plan, Prepare, Act and Evaluate your strategy for getting your message in front of the politicians, instead of being forced to lap-up theirs.
Fill out the form below to get your access to this pre-recorded webinar now
.